Automatic Driving Lessons Chatham, Gillingham and Rochester
Trial Driving Lessons
£ 70.00 First two hours (beginners only). Automatic driving lessons. Weekdays between 09.00 AM and 16.00 PM
This offer is not available after 16.00, weekends or Bank Holidays unless agreed otherwise
Automatic Lessons
£ 70.00 Pay as you go weekdays Monday to Friday for two hours between 09.00-16.00 (two hours per week maximum).
After 16.00, weekends and bank holidays £80.00 per two hours (due to unsocial hours)
Intensive Lessons
£ 80.00 For two hours Automatic driving lessons. Can books many lessons as you want weekly no maximum).
To get suitable slots please book well in advance. Ideally few months in advance.
Our Promise
Do you want to learn how to drive a automatic car but don't know where to start? We are qualified in teaching newcomers and experienced with driving lessons. Our promise is that we are going to make everything smoothly going and get you ready for the driving test.
Your Choice
We are ready and waiting to teach you how to drive a automatic car. Of course we know there are loads of Driving Schools ready to take you on, but are they going to do their best? Our aim is to treat everyone as a family member and we will definitely treat you so.
Flexibility
We work seven days a week and long hours trying to help everyone and it's really hard for us. The amount of enquiries we're getting for those times is immense. Sometimes is impossible to fit everyone in as weekends and late working hours are much sought after.
Our Services
Automatic driving lessons, Intensive lessons, Refresher driving lessons, Motorway lessons, Pass Plus, complete beginners or experienced drivers needing help to analyse and remedy their mistakes, so they can get the driving test passed!!!
Full information as how to start, until you pass the driving test can be found here on RAC website by clicking here.
No matter what our learner drivers want from us, we have a solution and we are ready for the job.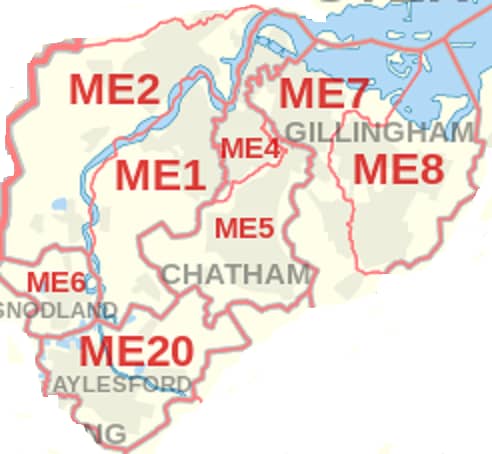 Area Covered
Due to the high demand for driving lessons, we currently cover Chatham area (including Walderslade, Lordswood, Princess Park, Blue Bell Hill),
Gillingham area (including Rainham, Lower Rainham, Hempstead and Breadhurst),
Rochester and Strood area only.
Learner Drivers
That's rough number of learner drivers we had so far. Being in driving instruction business for all those years, we had so many learners that we cannot even remember their faces or names.
 Tuition Hours
Roughly, as it is impossible to know the exact number of driving lessons during our working time as Driving Instructor. Roughly everyone did around 25 hours of tuition in average.
 Years Experience
Qualified on 2002 as a Approved Driving Instructor. At the beginning worked for big brand name Driving Schools. But very quickly realized that we don't really need them to be successful
Ready for a driving
 Adventure?
Ready to book your driving lessons? 1st-Learn to Drive, Driving School is passionate about teaching you to become a safe and responsible driver whilst helping you achieve your goals. Whether you're new to driving or already have some experience, we're here to help you become confident and proficient.
Learning to drive is a key stage in everyone's life. Passing your test provides a sense of freedom and can open doors to many opportunities. We love to see our students grow and help them progress in their driving journey. From the first time, they sit in the driver's seat to when they pass their test as safe and confident drivers. We provide tailored driving experience to fit your needs. This allows you to learn at your own pace but still achieve your goals.
We have a range of different lessons available to suit your needs, allowing you to fit lessons around your schedule and pass in your own time. Get your driving journey off to the best possible start. Learn to drive with us and BOOK YOUR DRIVING LESSONS TODAY.